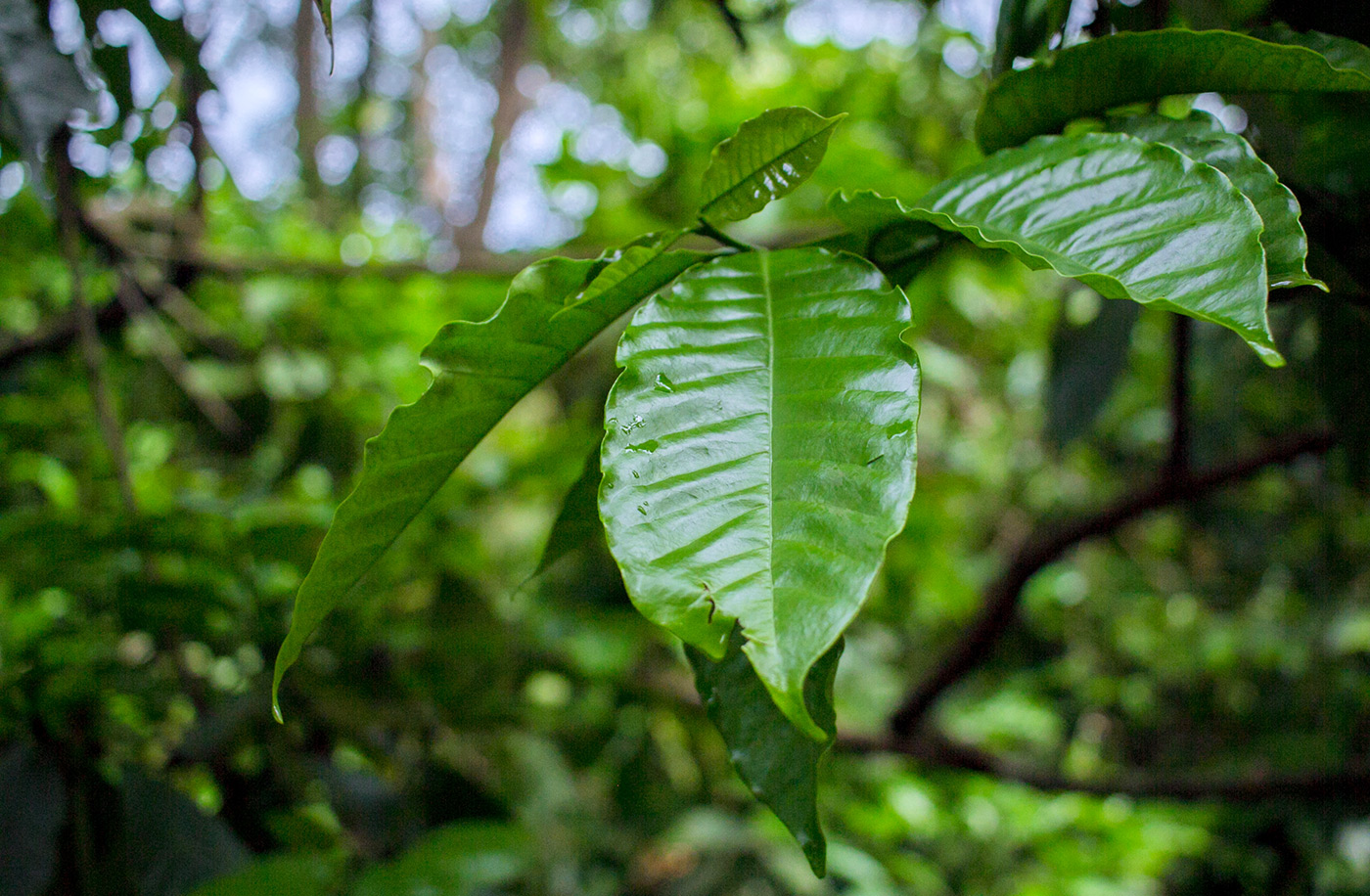 Our Story
Why we started Fresh from the Field,
a branch on the Jolinaiko tree
Fresh from the Field products: 100% Natural - 100% Trusted Sources - 100% Rural Ghana - 100% Honest - Handcrafted
— Sourced, selected and distributed with love by Jolinaiko Eco Tours in Ghana —
Our Story
Why we started Fresh from the Field
Fresh from the Field is an initiative of Jolinaiko Eco Tours, born during the first months of the Covid-19 crisis. When travel restrictions were imposed in March 2020, all booked tours were cancelled in a matter of days and our tour business grinded to a sudden halt. This new reality has been leading to financial challenges and a loss of jobs in our company and in our whole value chain, local and abroad.
In order to survive in these difficult times we must think ahead and be creative, while staying true to who we are. So we had to refocus on our core values as a company, and started to explore new opportunities from there.
Back to our core values
In the past we have defined Jolinaiko's mission, our 'Why', as follows:
To create opportunities for people to grow into their full potential, so that they are inspired to prosper in life and improve the lives of others.
Our Why describes our deepest drive, why we exist as a company, and our contribution to the world this leads to.
We also defined our 'Hows'. These are our strengths, the things we do when we are at our best and let our Why come alive:
We value and share our unique cultures and roots, facilitate mutual understanding and authentic connections;
We inspire people to be proud of who they are and what they can contribute;
We are an ambassador and a consistent presence. We share our expertise, values and love for our region;
We are responsible and make sustainable choices, and enable and inspire others to do the same;
We think in possibilities and potential, think long-term and look for opportunities to combine, creating synergy;
We grow and learn together, in partnerships, sharing lessons and making results durable;
We always go for quality and act from integrity;
We always improve ourselves, take initiative and add value where we can.
We are actively using these values to define and build our brand and to guide the direction of our company as a whole.
Our Why is also the reason we started other endeavours in the past, like our NGO Stepping Stones for Africa Foundation. With our foundation we have been doing many development projects over the years in our partner communities, ranging from developing tourism opportunities, to building household and school latrines, to current projects like our plastic recycling project in Liati Wote, and the building of a a healthcare clinic in Atiekpoe.
With our international travel business currently on hold, and probably limited to local and regional travel in the near future, we are exploring other business opportunities to express above values.
Bringing the best of rural Ghana to you
Starting Fresh from the Field is one of several of Jolinaiko's survival strategies for the coming year.
One of the things that we can always rely on is our strong regional network of friendships with people and communities in the rural areas of Ghana, Togo and Benin. Our 'field' so to speak. People in these communities are also heavily affected by the current situation, even more so if they were relying on the income from tourism.
Therefore we thought, if we cannot bring our travelers to the best of rural Ghana, let us bring the best of rural Ghana to the homes of people. This way we can do what we do best: create opportunities both for people in our destinations and in our company, promoting our culture with pride, thinking in possibilities, growing and learning in partnerships, and protecting the environment by creating sustainable options to buy. The products and producers we select will have to be in line with these values.

Our goals for the future
Our aim with Fresh from the Field is a value chain from the producers in the rural villages to a market in the Greater Accra region, and in the future possibly other cities or even abroad. It will be a perfect opportunity for our staff to strengthen their entrepreneurial skills. So it will be Jolinaiko's dedicated team of office staff, drivers and guides who will be handling your orders and delivering your products.
It's the Jolinaiko owners' dream that when we get back to a 'new normal', Fresh from the Field will be standing on its own feet, continuing to create opportunities for the people in our rural travel destinations and for our wonderful team members that we are striving to keep on board in these difficult times.
So, we are excited to present you our first selection of Fresh from the Field products, mostly from one of our favorite rural destinations, Liati Wote village in the Volta Region in Ghana.
This is just the beginning. We will be adding more products over time from producers in other rural destinations.
On this website, we not only want to promote our wonderful products, but also tell you the stories of the people in the rural communities that produced them, so that you know who made the product you bought, and how this created opportunities for them to improve their lives.
Davidsbeenhere came to visit us!
Famous food & travel YouTuber David Hoffmann, Davidsbeenhere, came to Accra to do a fantastic video on traditional Ghana street food. He came visit us at Fresh from the Field / Jolinaiko headquarters for a tasting of our products and a glass of tradional gin, and he loved our honey and jam!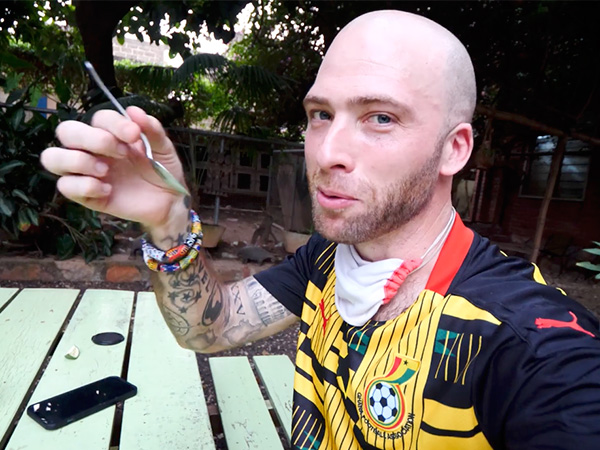 Fresh from the Field: a Jolinaiko team effort
Getting the products from our producers' villages to your home is a team effort! From our office staff to our drivers and guides, the owners, our web designer and our photographer, everyone is involved!
Our products
Below is our current offering. We are just starting out and will be adding more products over time! Click on a product for more info, or on the photo of the producer to read their story.
Customer reviews & Feedback
These are some reviews by our clients. We would love to hear your feedback, which you can leave behind in our feedback form.
You can also email us to let us know what we can improve!
The honey is really good, and the family appreciates it.
Very cool initiative. I particularly enjoyed the forest honey and hibiscus jam. Real and honest products with an exotic touch, especially the honey is something totally different than what you can normally get. Good luck with this!
Bas M.
via Facebook (translated)
The coconut oil is good. I just hope you will be able to get glass bottles for packaging.
I've searched for quality honey since the products in the market are diluted. Finally got my one stop quality honey! I will recommend it anywhere I find myself.
How to order
Please note that we currently only deliver within the Greater Accra region.
At the moment we do not have a webshop. You can place your order in the following three ways: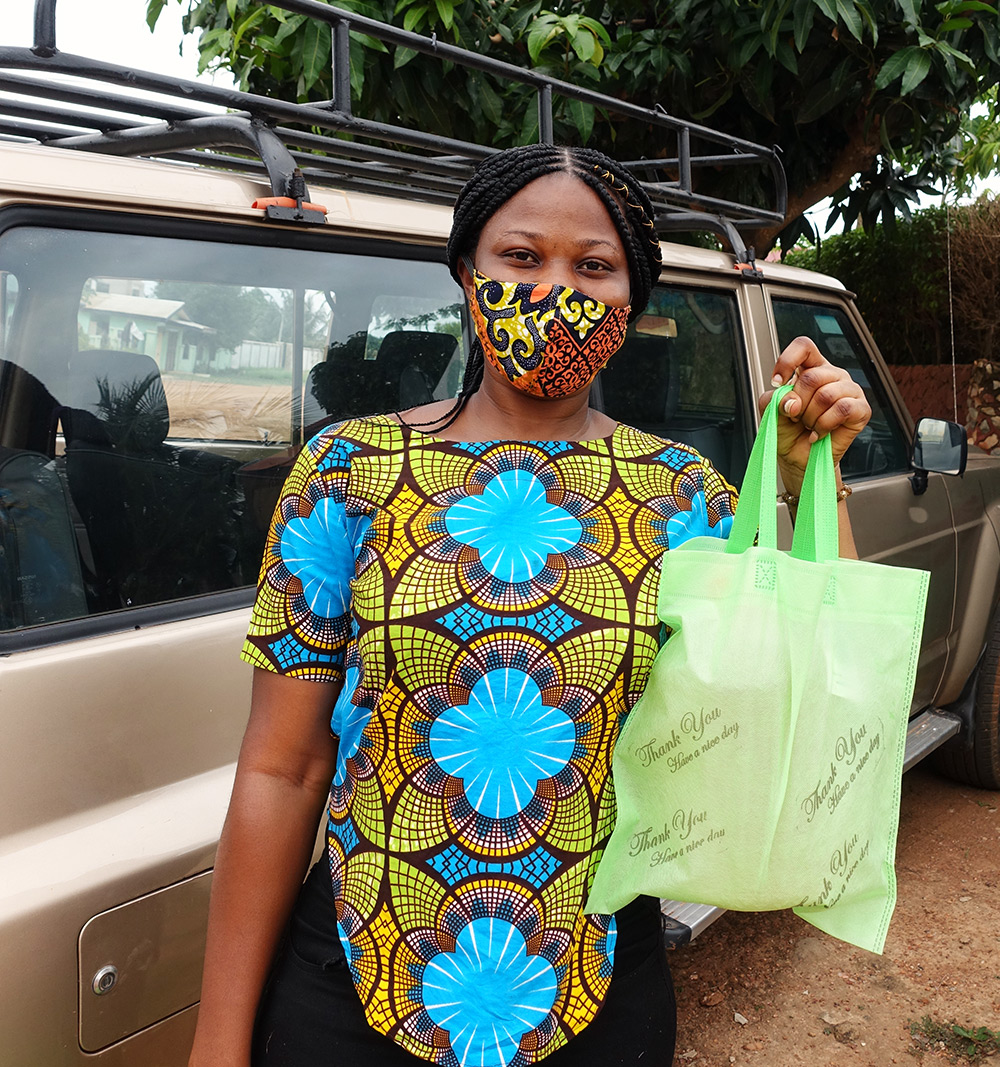 Delivery or self pick-up
You can have your order delivered, or you can pick it up at one of our pick-up locations shown below.
Delivery service
Delivery is done by our own weekly delivery service in which we combine orders, and by dispatch riders.
The best option depends on your location and will be shared with you when you place your order.
Note: currently we only deliver within the Greater Accra region.
Self pick-up
If delivery is not possible at your location or you live nearby, you can pick up your order at one of the pick-up locations shown below.
Please place your order first. For each pick-up location there are specific pick-up dates and times, see below.
We are looking into adding new pick-up locations at strategic locations in the Greater Accra region. If you have good ideas for pick-up points, or you or your company is interested in facilitating Fresh from the Field pick-ups, thereby supporting our cause, please let us know.
Pick-up locations
Currently we have the following pick-up locations available. We strive to add more in time.
Please place your order first. See the pick-up days and times for each location below:
Frequently Asked Questions
How sustainable is your packaging?
Ultimately, we strive towards supplying our products in sustainable and reusable packaging. At the moment we use glass jars and plastic bottles of different sizes. It is a challenge to find the right glass bottles, so as long as we are searching for a solution, we still sell some quantities of our honey, coconut oil and zomi in plastic. On request we can use recycled glass bottles. So kindly share your preference for recycled glass when you order. We aim to phase out most plastic as soon as possible.
How do you ensure good quality and hygienic standards?
We have solid relationships and partnerships with our suppliers, and we are personally familiar with their villages, families, homes and farms. This is essential to monitor basic quality standards.
As a new company, we started by having a basic agreement in place with all our suppliers on personal hygiene and sanitation during processing and packaging.
However, with our in-house knowledge about organic and sustainable certification in both agriculture (shea nut and shea butter processing) and tourism, and our strong values on integrity and sustainability, we are well aware that this is only just the beginning of quality control. Together with our suppliers we will keep working towards a solid, safe and sustainable supply chain as we grow.
Our aim is to have all our products tested and registered with the Ghana Standard Boards to ensure that official quality and safety standards are met.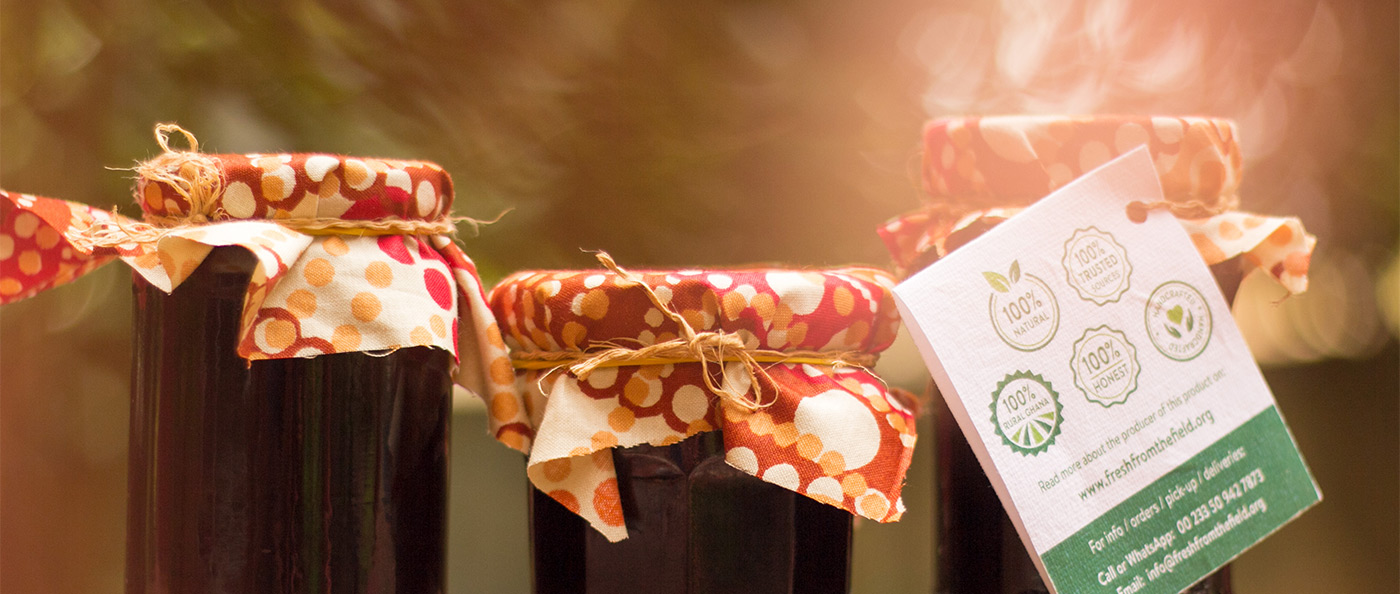 Stay informed via Whatsapp, Facebook and Instagram!
We will post new products, new varieties, special offerings, new pick-up locations and delivery options in our dedicated Whatsapp group.
Leave your number and we will add you. The Whatsapp group is one-way only and cannot be used to reply. You can leave the group anytime.
We will only use your phone number to add you to our Whatsapp group.
Please use numbers only. No spaces, dashes or + signs.
We will also post our monthly promotions on our Facebook and Instagram pages.